Counting the days to the start of walking towards the best version of YOU!
For those who are ready to reduce their stress, grow their confidence, learn to appreciate the NOW, and to get healthier while doing so.
#60DAYSTODISCOVER WELL-BEING CHALLENGE
Step away, walk it off, and breathe.
Gain a new perspective on both your life and business.
Earth day... let's pay it forward!
Spending time in nature is sometimes just what we need. As we don't have a planet B, let's embrace, and take care of the one we have.
25% of your contribution will be donated to Food and Trees for Africa.
They're the first South African social enterprise that develops, promotes, and facilitates greening, climate change action, food security, and sustainable natural resource use and management. We love that they educate and empower people to create a greener, more beautiful environment and learn how to support themselves by growing food using natural methods in harmony with nature.
Are you ready for change and up to a challenge? Breathe and Walk... towards the most mindful version of YOU and start living a more meaningful and balanced life.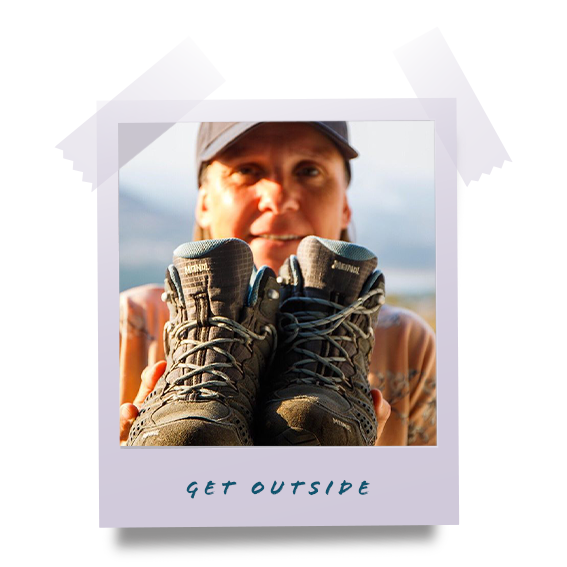 "Every small step in the right direction becomes the start of something amazing!"
And that is exactly what you are going to do, taking one small step at a time and breathe. More precisely, I'm going to challenge you to step outside, every day for 10 minutes and this for the coming 60 days. The next challenge is going to start on the 22nd of April, Earth Day. Book your spot today 👇🏼
Sometimes the best thing you can do to move forward is to step away!
It's time to walk toward your authentic self! It's time to
(re)discover your dreams and goals. All by stepping outside and going for a walk 👣
You've come to a point where you just 'know' that you have to make a change. You feel disconnected between what YOU really want in life and the life you are actually living. You don't see the forest for the trees but making changes feels overwhelming and you don't know where to start. Then it's time to take that first step into finding more clarity in your life and business!
If you can give yourself one gift towards living a more meaningful and balanced life, then participating in the #60daystodiscover is that gift to YOU!
"Why should I go outside?" Well, here are just a couple of benefits:
FACT… walking has been shown very effective to prevent burnout
The reason I started walking and am still walking every day? I was so overwhelmed with all the projects that were coming my way that I literally had to step away to clear my mind. I couldn't see the forest for the trees, wanted to quit all together but walking gave me back the calmness I needed. I (re)discovered my dreams and goals and managed gain a different perspective. All by stepping outside and going for a walk.
Okay, where's the catch?
The catch is to stick to your 10 minutes every day! Some people overdo it from the start and then throw in the towel. The trick is to keep to your 10 minutes but do it every single day. Yes, you can walk more but it's really just about taking the time so slow down but to be consistent about it.
Let's give that extra dimension to your walking...
Meet Kelly 📸  travel and adventure photographer who travels the world with her van. She loves being in the outdoors, whether it's hiking in the Dolomites or taking a cold dip in Norway's glacier lakes to wake up. The majestic landscapes that the world has to offer are her greatest inspiration. The freedom that comes with having a van and sleeping in the most magical places is what drives her.
Guess where we met? Yep, during the first #60daystodiscover challenge 😊
Kelly will give you a weekly photography tip to capture the things you see on your discoveries in just a different way 👣  
And for those with furry family members 🐶 I would like to introduce you to Christel!
Besides being a dog lover and dog mom of 2 rescue dogs, Tony and Manou, Christel has specialized herself in dog photography!
Walking of course forms part of their daily routine. For the dogs that means sniffing around and discovering their environment. For Christel it's all about relaxing, getting some exercise in (while keeping her focus on the dogs), and discovering new backyards 😏
As a photographer, she always has her smartphone close by, ready to snap a picture, not only of the dogs but everything that catches her interest 🌿
During the #60daystodiscover challenge she'll share a weekly tip to capture your furry friend in the most original way – treats not included 😆. Tools that you can easily use yourself while out on your walk, that doesn't take up a lot of your time, and which will give you instant results. Here is to taking original pictures of your pup 📸
Join us for a LIVE walk on Sunday the 12th of June in Belgium!
Here's how it works…
I am going to encourage you to walk and breathe consciously every single day. It's just 10 minutes, you can do that!
This is what you can expect when joining…
Be part of the backyard hiker tribe Community – $ 195
Your personal Wayfinding Coach in your inbox every single day – $ 845
The #60daystodiscover Journal – $ 45
Two live group coaching calls  in the community – $ 295
Weekly Breathwork practices with step by step guides and video – $ 195
Total Value – $ 1575
You can enroll for as little as $ 40!
CAUTION: This is ONLY for those who are ready to take responsibility for their thoughts and actions. Don't sign up if you are only half-in.
WARNING… creating a daily walking routine just might change your life
Creating a habit and going for a daily walk can lead to an improved version of YOU. It can lead to several benefits like: improved sleep quality, greater alertness, sharper focus, improved job performance, reduced irritability, better immune system function, and a brighter mood. I hope you are ready for this change!
By the end of the 60-day challenge, you will...
... not only have created a habit that will suit your lifestyle, but you'll get all the tools to sustain that habit even when the accountability is gone.
This is what others have got to say...
Who is this Peggy person?
Hi, I'm Peggy, a certified – walking – lifestyle coach and a Backyard Hiker. I found the direction I was looking for when I allowed myself to get a little lost by venturing outside – both in terms of my safe little comfort zone and my literal house, I went for a walk! In the process, I learned a lot about zoning in on the things that make me tick, and now I am guiding others to do the same.
I am here to help fine folks like you to inspire and guide you to find clarity and get unstuck. So you can move forward on the path towards building the life and business you want.
The first important step towards living with more intention is to get outside every single day! And, it doesn't have to be complicated at all but I'll be your guide on this journey in the next 60-days and beyond 😀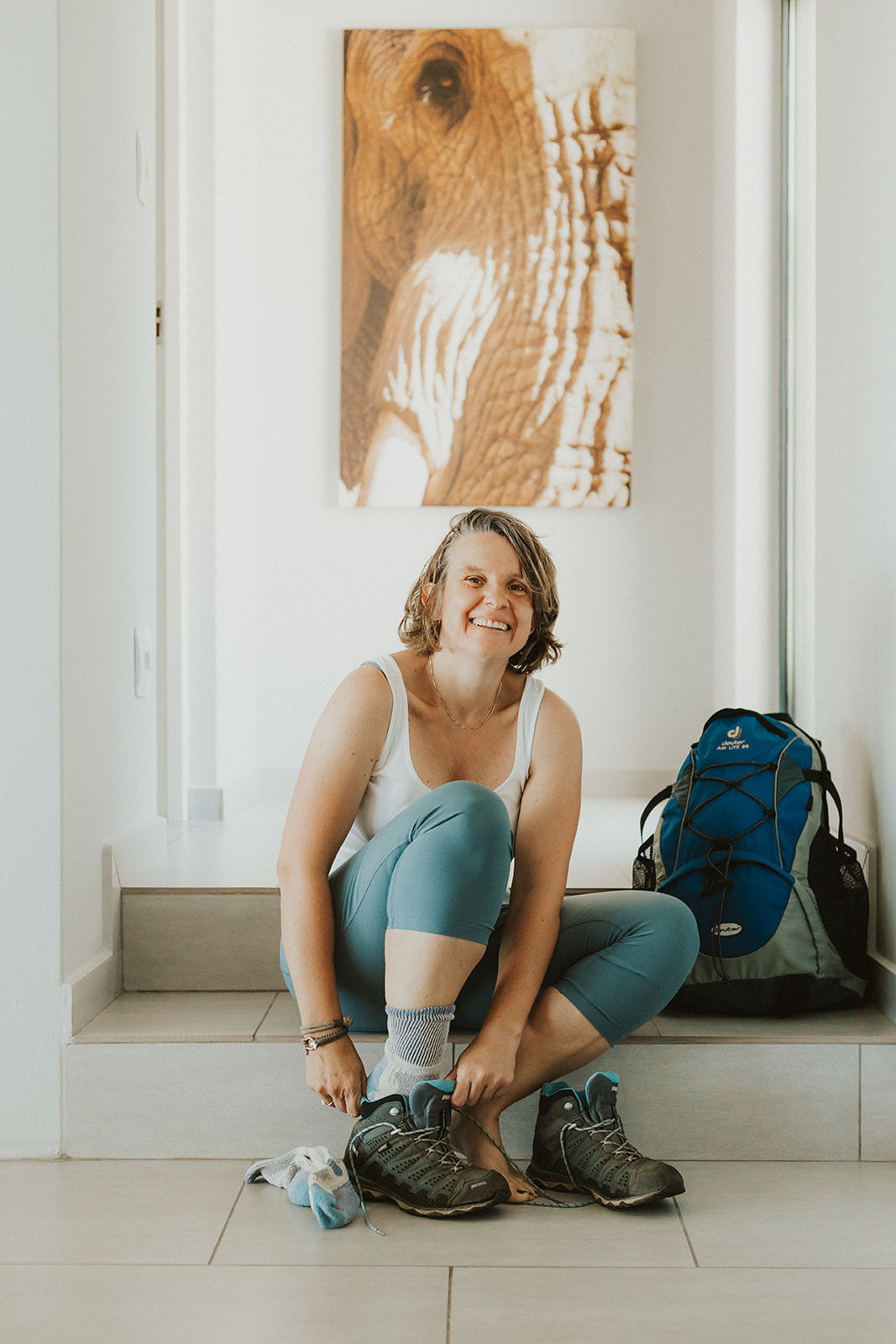 FREQUENTLY ASKED QUESTIONS